Drapht and WASO: How The West Was Won
Special Event
Friday 18 & Saturday 19 November 2022, 7.30pm
Perth Concert Hall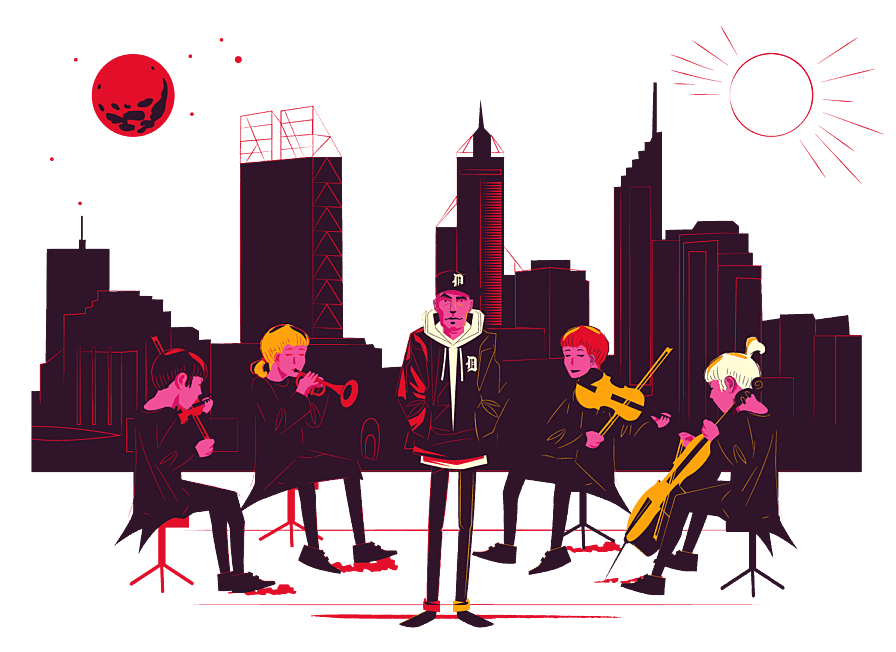 West Australian Symphony Orchestra respectfully acknowledges the Traditional Custodians and Elders of Country throughout Western Australia, and the Whadjuk Noongar people on whose lands we work and share music.
How to use your Digital Program
You may use this digital program in the Perth Concert Hall Auditorium. Please use it respectfully and allow your fellow concert-goers to enjoy their concert experience by following these guidelines:
• Please enable Concert Mode at the top of your browser and further dim your screen in your device's settings.
• Place your phone on silent and mute all videos.

• Photography and video recordings on small hand-held devices, without the use of flash, are permitted.

Drapht and WASO: How The West Was Won
Album Intro (from Shadows & Shinings)
Shadows On My Walls
Sing It
All Love
Tomorrow Today
Falling / The Money
Drink Drank Drunk / Where Yah From
Mexico
Hollywood Hills
Jimmy Recard

Interval (25 mins)

The Music / Inspiration Island
The Paul The Dan
Problem Here
Don Quixote / Bad
Dancin' John Doe
Emperors New Clothes
Hypocrite
Bali Party
Rapunzel

Jen Winley conductor

WASO Assistant Conductor Jen Winley is supported by the Simon Lee Foundation.
A WASO COMMISSION
Musical arrangements by Joshua Davis in collaboration with Drapht commissioned by the West Australian Symphony Orchestra.
Drapht x WASO | Jimmy Recard
Drapht
SAXOPHONE & FLUTE
Brendan Scott Grey

GUITAR
Timothy Nelson

KEYS
Morgan Bain

DRUMS
Mark McEwan

VIOLIN
Semra Lee-Smith
Assistant Concertmaster
Zak Rowntree*
Principal 2nd Violin
Kylie Liang
Assoc Principal 2nd Violin
Kate Sullivan
Assistant Principal 2nd Violin
Marlene Crone°
Stephanie Dean
Beth Hebert
Emma Hunt
Alexandra Isted
Sunmi Jung
Christina Katsimbardis
Kathryn Lee
Andrea Mendham
Akiko Miyazawa
Louise Sandercock
Jolanta Schenk
Bao Di Tang
Samantha Wickramasinghe
VIOLA
Daniel Schmitt
Kierstan Arkleysmith
Nik Babic
Benjamin Caddy
Alison Hall
Helen Tuckey
CELLO
Rod McGrath
Eve Silver*
Oliver McAslan
Nicholas Metcalfe
Fotis Skordas
Tim South
DOUBLE BASS
John Keene*
Acting Principal
Louise Elaerts
Christine Reitzenstein
Giovanni Vinci°

CLARINET
Allan Meyer
BASS CLARINET
Alexander Millier

BASSOON
Jane Kircher-Lindner
CONTRABASSOON
Chloe Turner
• Stelios Jewellers

HORN
★ Rod & Margaret Marston
David Evans
Robert Gladstones
Principal 3rd Horn
Julia Brooke
Francesco Lo Surdo
TRUMPET
Brent Grapes
• Unnamed
Jenna Smith
• John & Nita Walshe
Peter Miller
TROMBONE
Joshua Davis
• Dr Ken Evans AM & Dr Glenda Campbell-Evans
Liam O'Malley
BASS TROMBONE
Philip Holdsworth
TIMPANI
Alex Timcke
PERCUSSION
Brian Maloney
François Combémorel
Assoc Principal Percussion & Timpani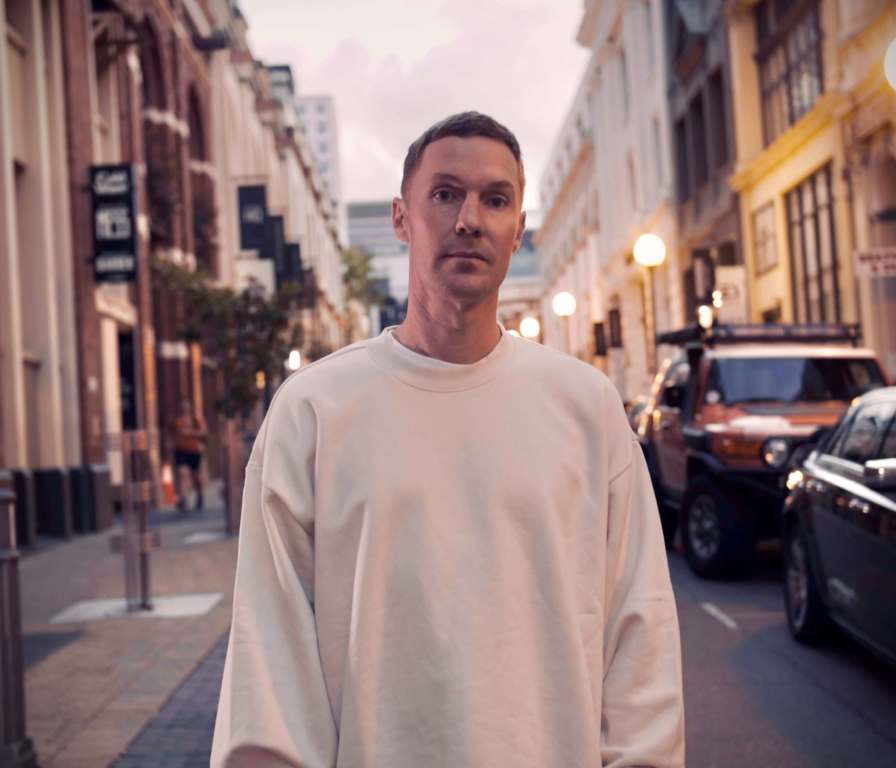 Drapht

Drapht is one of the pioneering heavyweights of Australian hip-hop. Since bursting onto the scene twenty years ago, Drapht has developed a global fanbase which began from humble beginnings right here in Perth. Drapht's diverse array of influences can be heard throughout his entire catalogue which has culminated in seven studio albums.

Drapht first broke onto the local hip-hop scene in 2000 featuring on Hunter and Dazastah's iconic release Done DL, that then set the trajectory for his debut album Pale Rider then Who Am I. Drapht's third album, Brothers Grimm launched the MC to national fame with hit song 'Jimmy Recard'.

The introspective yet swaggering album went ARIA Gold, setting the tone for Drapht's follow-up album, The Life of Riley which rocketed the artist into the mainstream.

The album soared to the top of the Australian charts, went Platinum, won 'Best Urban Album' at the ARIAs and was nominated for Triple J's J Award for 'Album of the Year'. The album also catapulted the MC onto the festival scene, with Drapht touring nationally for Groovin' the Moo and the Big Day Out.

With three more albums under his belt to date, another ARIA award and multiple platinum and gold singles, Drapht has continued to innovate, collaborating with the likes of Hilltop Hoods, Dune Rats and Katie Noonan, launching his own record label, starting a business and experimenting across genres in his everevolving discography.

Most recent studio album Shadows and Shinings chronicles Drapht's personal relationships – introspective, family, friendships – and explores them through the concept of the shadows everyone carries.

In 2022 Drapht collaborates with the West Australian Symphony Orchestra to present a concert of his songs spanning the last two decades, fully orchestrated for over 50 musicians in a world premiere performance.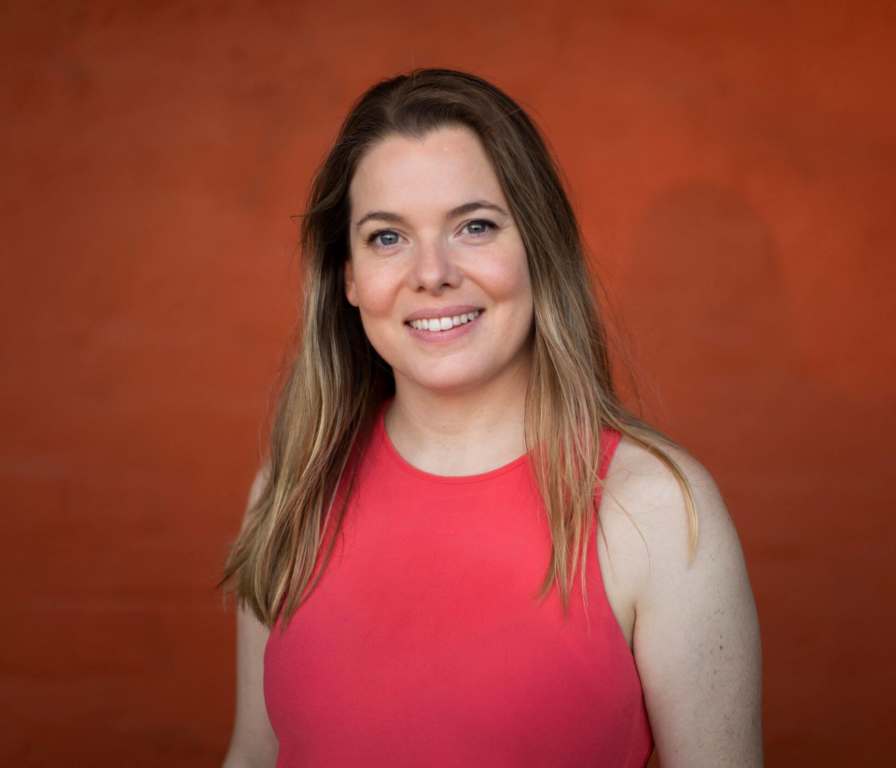 Jen Winley
Conductor
Jen Winley is WASO's 2022 Assistant Conductor.

Jen began her music career as a percussionist and timpanist working principally with the Melbourne Symphony Orchestra and regularly with Orchestra Victoria and WASO. She then spent over a decade as a classroom music educator and loves being able to combine her passions for music and learning when working with young people.

As a conductor, Jen began her career in 2019 with the WA Youth Orchestra and in January 2020 Jen was a participant in the Australian Conducting Academy and WASO's Emerging Conductors program.
Jen made her professional conducting debut in 2020 with several orchestras in Perth including WASO and Perth Symphony Orchestra. 2021 saw repeat engagements including her film conducting debut of Home Alone with WASO and 2022 features several WASO engagements including concerts for Perth Festival and mainstage Education and Family Concerts. Jen is also conducting the WA Youth Orchestra in their 3rd season of 2022.

The WASO Assistant Conductor position is supported by the Simon Lee Foundation.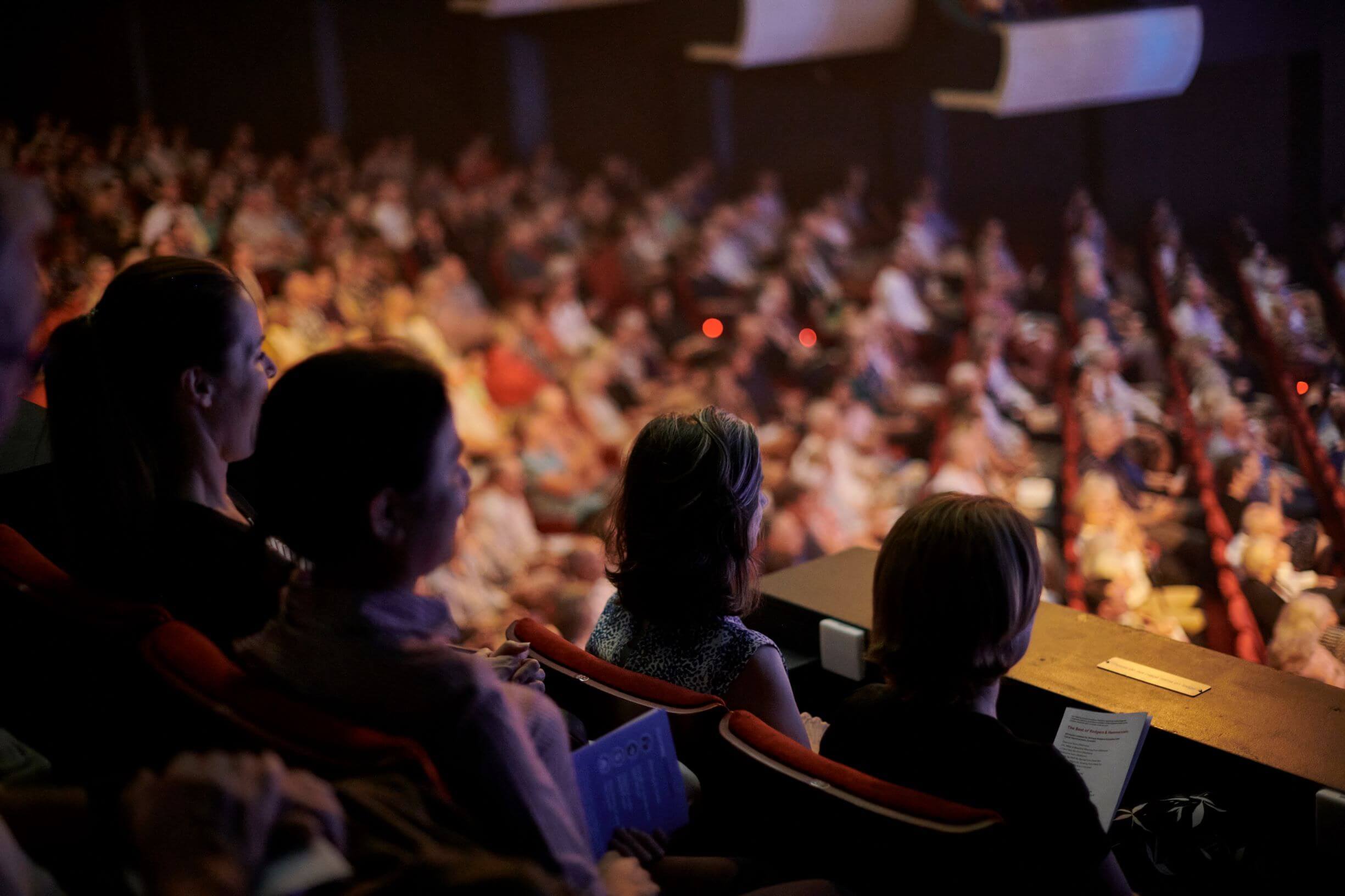 Your State Orchestra has provided the soundtrack to life in WA since 1928.

From concert halls to classrooms, hospitals to aged care, we bring joy, inspire learning, and nurture participation in our community, because everybody deserves the opportunity to experience live music.
We celebrate our rich classical music heritage with great artists from all over the world and commission and perform new repertoire to renew and expand it. The Orchestra collaborates widely with local arts companies and artists, performing opera to ballet, movies to musicals and jazz to rock for all West Australians to enjoy.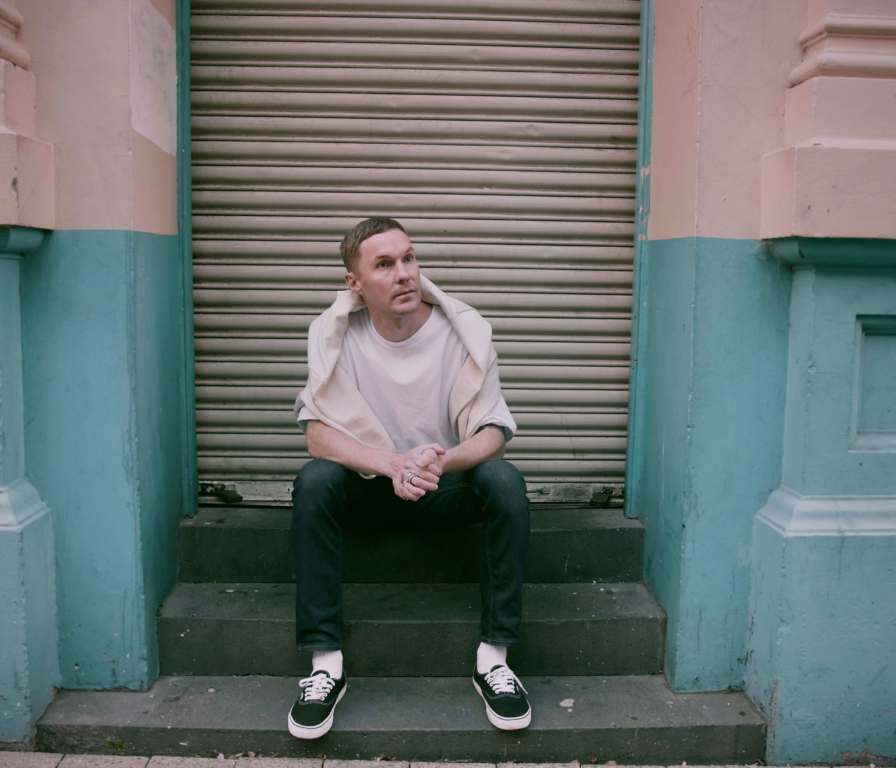 With a career spanning 20 years, local MC Drapht joins the orchestra on stage this weekend for WASO's newest contemporary collaboration. We spoke with Drapht about the WA music landscape and the process of combining hip-hop and classical music.
12 months on from WASO announcing the show, how are you feeling about the concerts?
Those 12 months flew by quicker than any before! I am still pinching myself that it's even a possibility, so I'm feeling grateful, not only to be playing alongside WASO, but also just to be playing again after a lot of uncertainty in our industry over the last few years.
Have you always had an appreciation for classical music?
Of course, I have endless respect for the level of skill, musicianship and commitment involved to get to where professional classical musicians are. But I also think I have always been a lover of any emotionally-driven music, genre aside. I grew up in a household where my dad would play Miles Davis to Donny Hathaway, my mum would play The Beatles to Boyz II Men, and my sisters would play Nirvana to NWA. So there has always been a very mixed bag when it came to what was on and appreciated within our household.
WASO's Principal Trombone Joshua Davis, arranged the scores for you for this concert; what was that process like?
Josh is a Godsend. We had the opportunity to jump into the ABC studios and hear the orchestra play two of his arrangements and it was incredible. Such a buzz to hear it all come to life. Initially it was obviously a bit daunting with my background in music stemming from producing music in my bedroom, but he has shown me nothing but respect throughout the entire process. I feel very thankful he's the guy, and very happy to be up there performing alongside him within the orchestra as well.
This concert is a real celebration of WA music. What do you think makes WA music different?
I think it's a combination of being so removed from the rest of the country and having to grind that little bit harder for opportunities. And of course I am biased, but I have always felt like there's something in the air over here. I think the weather and our coastline plays a big part in that - maybe it's the fact the winter blues aren't nearly as brutal as over on most of the East Coast.
WASO has a great legacy of collaborating with iconic WA acts. How does it feel to be joining those ranks?
I feel honoured that I was thought of to play these shows. One for the books and an opportunity I am going to soak up and do my very best to make the most of.
Drapht x WASO | Where Yah From